Le 25 octobre 2017, 05:46 dans Humeurs • 0
We've all got our fashion scars. For some it's a tragic trend that lives on in yearbook photos. Others were called four-eyes through their adolescence. For me, it used to be flats. But not just any flats — fancy flats. Standing 5'11" by my sophomore year of high school, I never felt comfortable in the stacked platforms and skinny stilettos my shorter friends collected. So I wore flat sandals to homecoming, a ballet slipper to my cousin's bar mitzvah, and (gasp!) kitten heels to prom. I was feeling wild that day.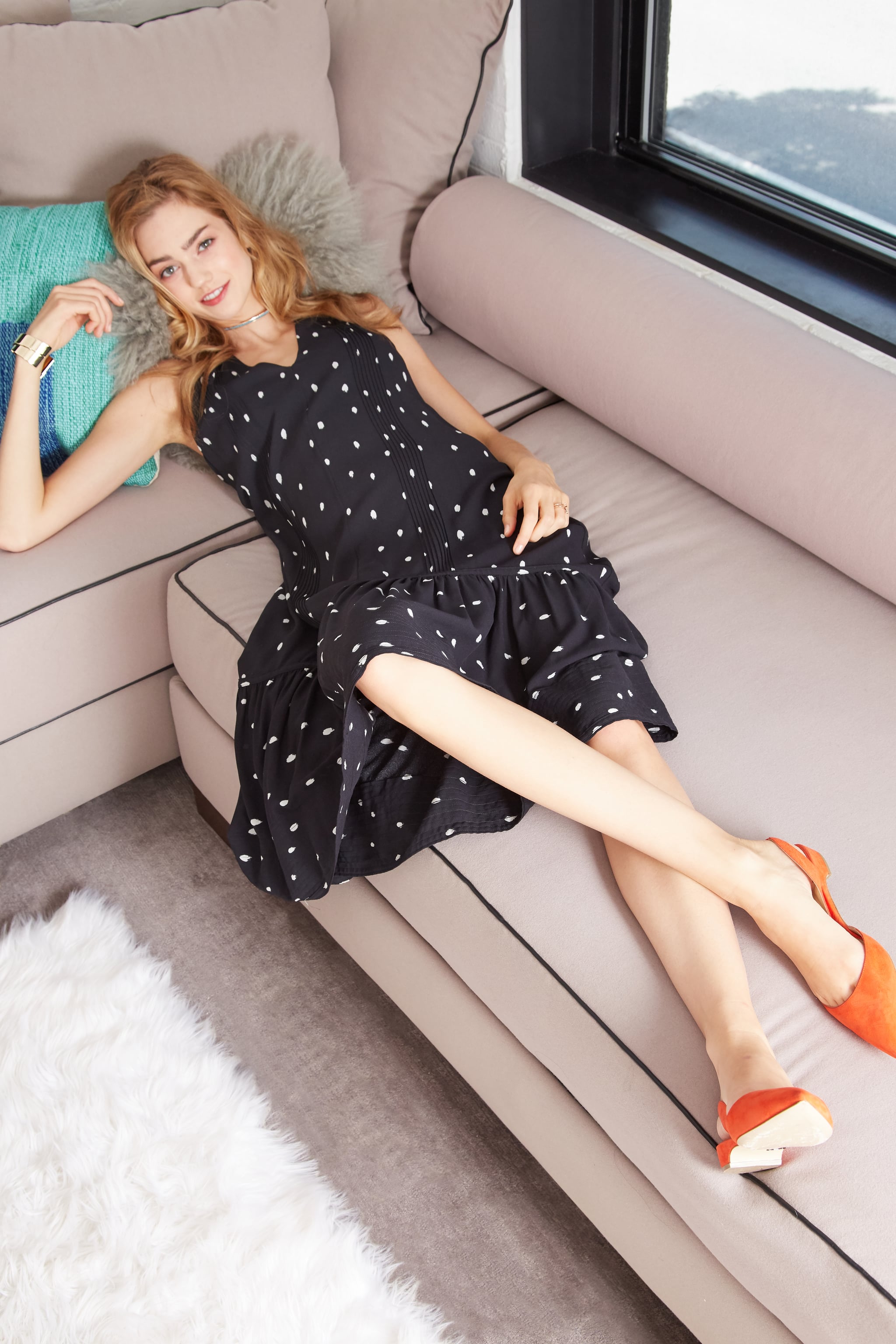 So now that I feel comfortable in my skin — all five feet and 11 inches of it — I wear heels every occasion I get. Something about them makes me feel special like no flat can. So when it came time to walk down the aisle, albeit as a bridesmaid, I logged on for a digital heel hunt. And then the craziest thing happened. I clicked on, ordered, and wore a pair of fancy flats to my best friend's wedding. Here's why I'm glad I did . . . and am never going back.
The Venue
Turns out it's a pretty lousy idea to wear stilettos to a beach wedding, as a few of my friends found out the difficult way. The same goes for an outdoor ceremony on a lawn or — if we're being honest — any slippery surface (like, say, an aisle). Of course wedges are an option, but I find those can feel (and sound) a little heavy. So when I stepped onto the soft sand of Montauk, NY, in my rose-gold sandals, my feet felt like a day at the beach.
The Comfort
I have never made it through an entire wedding in whatever heels I arrived in (as candid dance floor photos can attest). At my friend's wedding at New York's Plaza Hotel, a pair of cage sandals left me barefoot and praising the powers that be that my gown was long enough to cover my feet. Not so with flats. I made it each step of the way right into the after-party without so much as a single Band-Aid.